---
2021-05-05 14:49:33
2021-05-05 12:51:24
2021-05-05 12:51:24
81882
---
The continued resilience of the RIPE community during the COVID-19 pandemic has helped the Internet keep running. This hasn't been easy, but we're in it together! Vesna Manojlovic draws a parallel between universal human needs and OSI model networking abstraction layers.
https://labs.ripe.net/author/becha/you-are-not-alone-ripe-community-resilience/
#
sustainability
#
community
#
covid19
#
diversity
#
ripe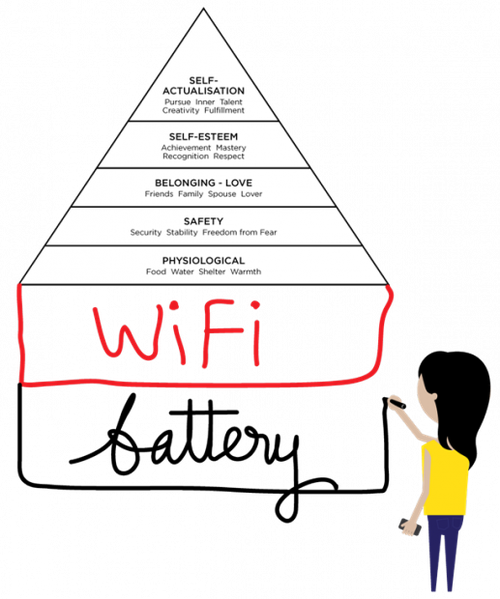 The continued resilience of the RIPE community during the COVID-19 pandemic has helped the Internet keep running.
labs.ripe.net
---
2021-02-22 14:55:04
2021-02-21 13:59:50
2021-02-21 13:59:50
12128
---
W kwietniu Uniwersytet Oksfordzki zaskoczył i ucieszył zwolenników restrukturyzacji biznesu szczepionkowego, obiecując przekazać prawa do swojej obiecującej szczepionki przeciwko koronawirusowi każdemu producentowi leków.

Pomysł polegał na dostarczeniu leków zapobiegających lub leczących COVID-19 po niskich kosztach lub bezpłatnie, jak powiedział brytyjski uniwersytet. Miało to sens dla ludzi szukających zmian. Koronawirus szalał. Wielu zgadzało się, że tradycyjny sposób na rozwój szczepionek, charakteryzujący się długim czasem realizacji, monopolami produkcyjnymi i słabymi inwestycjami, już się nie sprawdza.

(...)

Kilka tygodni później Oxford - "zachęcony" przez Fundację Billa i Melindy Gatesów - zmienił kurs. Podpisał umowę na wyłączność na szczepionki z AstraZeneca, która dawała gigantowi farmaceutycznemu wyłączne prawa i nie gwarantowała niskich cen - z mniej nagłośnionym potencjałem dla Oxfordu, aby ostatecznie zarobić miliony na tej umowie i zdobyć mnóstwo prestiżu.

Inne firmy pracujące nad szczepionkami przeciwko koronawirusom podążają tą samą drogą, zbierając miliardy w rządowych grantach, gromadząc patenty, ujawniając jak najmniej o swoich umowach - i planując pobierać nawet 37 dolarów za dawkę za potencjalnie setki milionów zastrzyków.
Więcej:
https://khn.org/news/rather-than-give-away-its-covid-vaccine-oxford-makes-a-deal-with-drugmaker/
[James ]Love[, dyrektor organizacji pozarządowej Knowledge Ecology International] i inni krytycy twierdzą, że kluczową rolą, jaką Gates odegrał w pandemii, było wzmocnienie pozycji przemysłu farmaceutycznego - na przykład, popychając Uniwersytet Oksfordzki do dostarczenia swojej przodującej platformy szczepionki Covid-19 w ręce Big Pharma. Wynikające z tego partnerstwo z firmą AstraZeneca miało jeszcze jeden skutek, jak donosiły niedawno Bloomberg i Kaiser Health News, zmieniając model dystrybucji uniwersytetu z platformy otwartej licencji, zaprojektowanej tak, aby szczepionka była swobodnie dostępna dla każdego producenta, na wyłączną licencję kontrolowaną przez firmę AstraZeneca.

Jak donosi Bloomberg, Gates miał możliwość nacisku na uniwersytet, ponieważ fundacja jest jednym z założycieli i największych fundatorów Coalition for Epidemic Preparedness Innovations, która z kolei finansuje rozwój szczepionki na Uniwersytecie Oksfordzkim (w wysokości około 384 milionów dolarów). Fundacja Gatesów przekazała również bezpośrednio setki milionów dolarów na rzecz uniwersytetu poprzez dotacje charytatywne na różne projekty - w tym wcześniejsze finansowanie uniwersyteckiego Instytutu Jennera, który opracowuje oksfordzką szczepionkę Covid.
Więcej:
https://www.thenation.com/article/economy/bill-gates-investments-covid/
#
Vaccinesandimmunisation
#
OxfordUni
#
BillGates
#
AstraZeneca
#
COVID19
#
capitalism
#
fuckcapitalism
This entry was edited (
5 months ago
)